Maria Lashko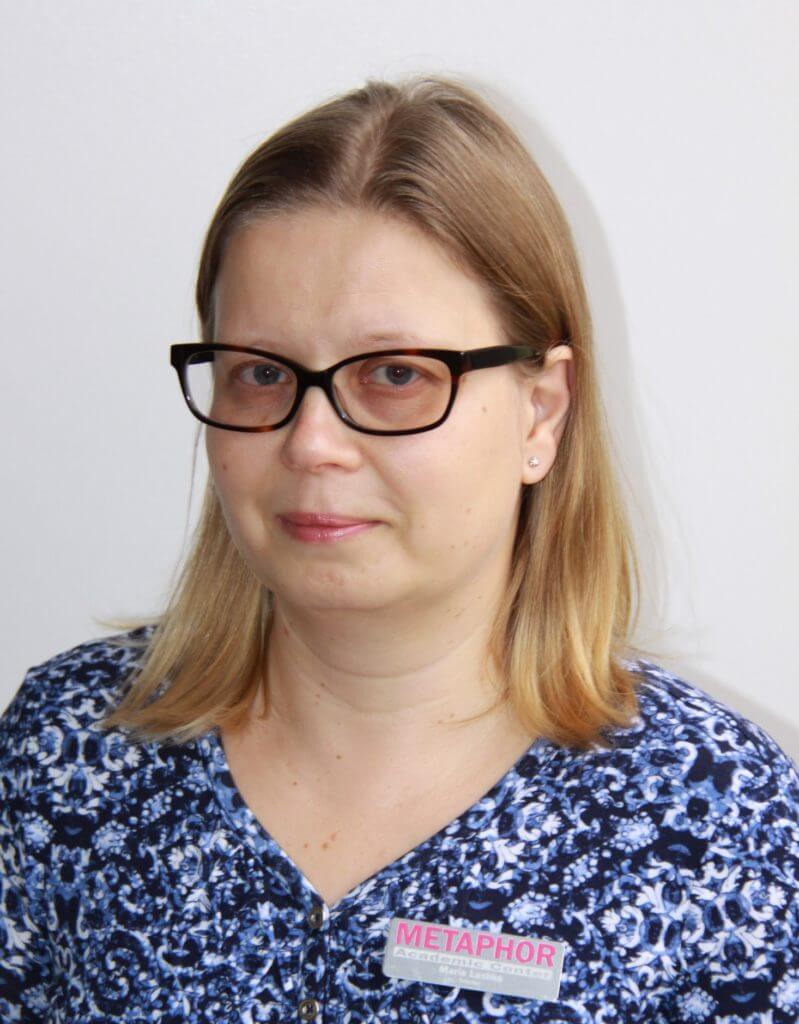 Background:
Master in Geography, Science and Environmental Studies
Education:
Moscow Region State University, major in Geography, Natural Science and Environmental Management.
Experience:
Geography teacher, Dolgoprudny, Moscow region, Russian;
Teacher at Metaphor International School since 2018.
Achievements:
Certificate of honor of the Department of Education;
Diploma of the head of the city of Dolgoprudny;
Diploma of the Ministry of Education of the Moscow Region;
Letter of thanks from the Council of Deputies of Dolgoprudny.