Bunny Monroe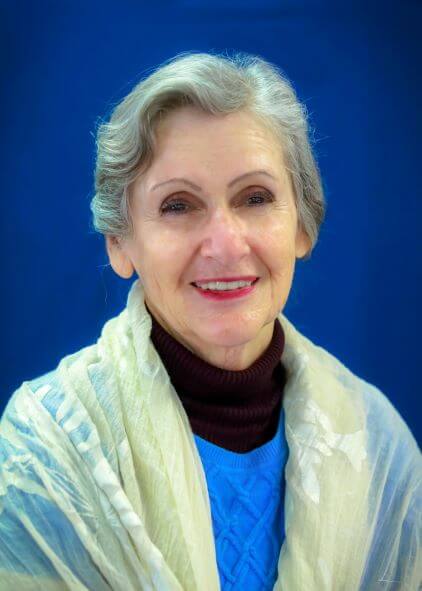 Background:
EdD in Child, Youth, and Family Studies, Specialist in English as a Second Language Teaching, Early Childhood Development
Education:
EdD in Child, Youth, and Family Studies, Nova Southeastern University, Ft. Lauderdale, FL. Applied dissertation "Improving Father Interaction to Increase Attending Skills of ten Active 12-28-Month Old Boys" – PRIORITY (Parents Responsible Intervention Offers Realistic Identities to Youngsters)";
Spanish language training course, The Foreign Service Institute, Washington, D.C. (fluent conversational Spanish);
MeD Early Childhood Handicapped Education, Education of Children with Learning Disabilities, George Mason University, Fairfax, VA;
BA in Kindergarten-Primary Education, Reading, Language Development, New Jersey State College of Education (now Rowan University).
Experience:
Teaching ESL (English as Second Language) at St. Stephen's UMC (United Methodist Church) Burke, VA, St. George's UMC, Fairfax VA, Immanuel UMC (korean New Light Academy), Annandale, VA, Messiah UMC Grace Ministries' PCA (Personal Care Aide) program, Springfield, VA, La Iglessia de Santa Maria, Arlington, VA;
Developed and implemented Preschool Program for market town of Mankessim, Republic of Ghana;
Taught ESL Early Childhood Development at Head Start, Bailey's Crossroads, VA, Infant Toddler Family Day Care of Northern VA, Fairfax, VA, and Arlington Community Action Center, Arlington, VA, Tyson's Corner Children's Center, VA, served as Adjunct Professor teaching Introduction to Exceptional Children, NoVA Community College, Manassas, VA, individualized PRIORITY (Monroe) programs for parents and active toddler boys during implementation phase of applied doctoral study through Infant-Toddler Family Day Care of N. VA.
Established National Award-winning PRIORIDAD Foundation, Martinez, Buenos Aires, Argentina;
Created, developed, and implemented award-winning Federal P.L. 94-142 PRIORITY grant – including text, serving families and professionals in public schoold, military bases, community sites, churches, etc., in AZ, NMex., FL, VA, United Kingdom, Rep. pf South Korea, and Rep. pf Ghana.
Special honors:
PRIORITY was awarded "Programa Nuevo Distinguido" by La Federacion Argentina de Entidades para la Profeccion de los Deficientes Mentales, Buenos Aires, Rep. de Argentina;
Received individual recognition for Outstanding MEI rating from the U.S. Air Force Pacific Command for Osan Air Base, Republic of Korea Child Development Program;
Selected First Volunteer of the Year, The Spring, Center for Abused Women and Children, Tampa, FL;
Named to Outstanding Elementary Teachers of America, Tampa, FL;
Honored asTactical Air Command Military Wife of the Year, Eglin Air Force Base, Ft. Walton Beach, FL;
Named to Dean's List, NJ College at Glassboro.